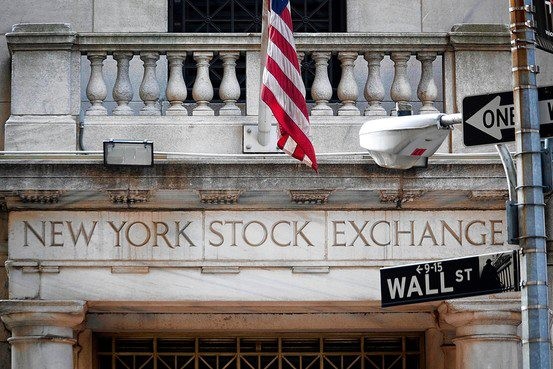 Welcome to Nazzaro Financial Services!
With increasingly complex financial markets and longer life expectancies, working with an investment professional is more important than ever. One of the most important decisions you can make is to seek the advice of a trusted, qualified advisor. For this important partnership, you need a trained professional who sees your total financial picture-someone who can help you define your life goals, establish the right financial plan, provide strategies focused on your needs, and help you stay on track.
As the founder and president of Nazzaro Financial Services, Jason Nazzaro defines and designs the investment strategy.  He manages and oversees the content of all portfolios. He is a General Securities Representative and Registered Principal for SagePoint Financial, Inc. and holds the following series registrations: 6, 7, 24, 26, & 63. He is also licensed to sell Life, Health and Disability Insurance.
This site will not only introduce you to our company philosophy and services, but it will also offer a wealth of educational materials, articles, newsletters, calculators, and other tools -- all designed to keep you up-to-date on financial issues, strategies, and trends. This educational material is updated frequently, as is our calendar of events, which lists upcoming financial workshops that you may want to attend.
If you have any questions or want to schedule a complimentary meeting to discuss your specific questions, you can e-mail Jason at Jason@Nazzaro.net or call (800) 742-4822

This communication is strictly intended for individuals residing in the states of CT, SC, NJ, NY, PA, RI, FL and TX. No offers may be made or accepted from any resident outside the specific state(s) referenced.
IMPORTANT CONSUMER INFORMATION
A Broker/dealer, investment adviser, BD agent, or IA rep may only transact business in a state if first registered, or is excluded or exempt from state broker/dealer, investment adviser, BD agent, or IA registration requirements as appropriate. Follow-up, individualized responses to persons in a state by such a firm or individual that involve either effecting or attempting to effect transactions in securities, or the rendering of personalized investment advice for compensation, will not be made without first complying with appropriate registration requirements, or an applicable exemption or exclusion. For information concerning the licensing status or disciplinary history of a broker/dealer, investment, adviser, BD agent, or IA rep, a consumer should contact his or her state securities law administrator.
Use this calculator to determine whether you qualify for the different types of IRAs.

This calculator can help you determine whether you should consider converting to a Roth IRA.

How Long Will Your Funds Last?

This calculator can help you estimate your annual federal income tax liability.